Good afternoon. Our plan was to begin today's newsletter with some information about WooCommerce merchants gaining the ability to sell things to TikTok users directly through the app. It's a big deal and we'll give you a rundown shortly, but we ran into something interesting while researching the details of the new partnership.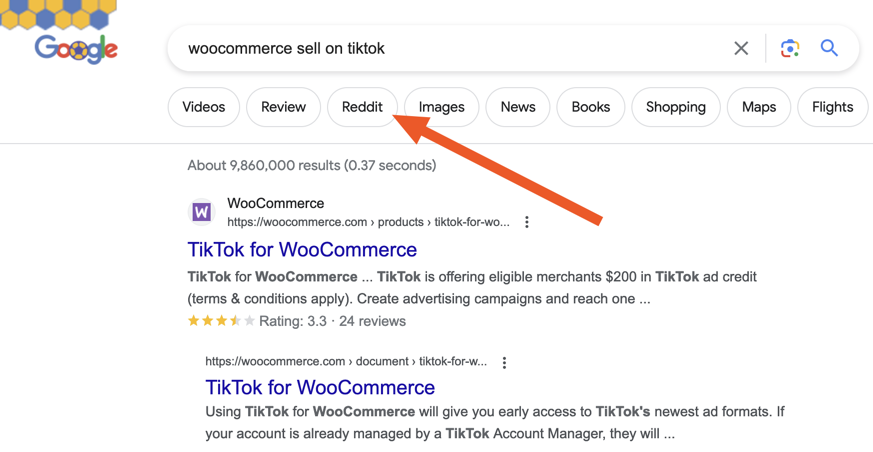 We saw a Reddit filter on a Google Search results page for the first time last night. We couldn't reliably reproduce it though (you won't see the filter if you search for Barbiecore, for example, but you'll see variants of it if you look up Rivian shipments or silo ending).
Our intrigue started turning into confusion when we weren't able to find any press releases or blog posts about this new filter. Then we realized that we hadn't stumbled upon anything particularly notable. Google added a bunch of new related topic filters a few months ago. We'd just never seen a Reddit one before. Talk about anticlimactic.
Google adding a Reddit filter is something that made sense to us. That's why we dropped what we were doing to look into it. Mainstream publications have been writing about the benefits of adding "reddit" to the end of search queries for months. Google executives publicly complained about Reddit's recent blackout (the one we wrote about a few weeks ago) crippling their ability to provide people with quality search results. A Washington Post article from yesterday explained that young people favor TikTok and Reddit over Google for internet searching.
That gives us a pretty good path back to TikTok. We've written about its popularity many times in the past. You can find different metrics if you look in different places, but there's a consensus about TikTok having over a billion MAUs (monthly active users). As of 2022, users spent more time (in minutes) on average, daily, scrolling through TikTok than they did on Facebook, Instagram, Twitter, Snapchat, or even YouTube. That's significant because TikTok was originally designed to push 15-second video clips. Its rapid rise was predicated on getting children to watch bite-sized content (which has been unbelievably successful).
Although TikTok now blows YouTube out of the water in terms of how much overall attention it commands, it doesn't quite have monetization figured out. TikTok started allowing ten-minute videos last year, hoping its users would upload higher-quality content. Ads can be sold more expensively if they accompany better videos. This scheme hasn't worked out so far.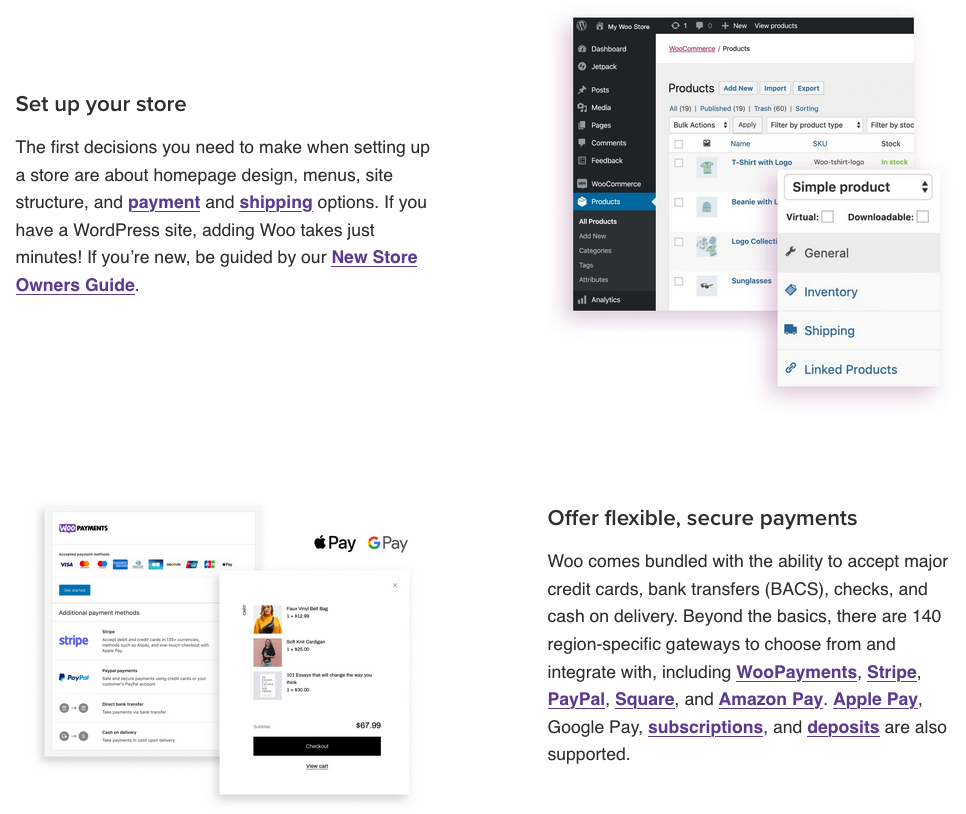 That's where the WooCommerce deal comes in. If you don't know what WooCommerce is, it's a company that makes a user-friendly ecommerce WordPress plugin. You can take a look at their features here. Websites using WooCommerce generated $20 billion in revenue in 2020. If you work at a digital marketing agency, there is a decent chance that some of your clients use it.
WooCommerce first partnered with TikTok last year, allowing its users to run ads during and between TikTok videos. The newest development is a US TikTok Shop integration. Merchants who sell products with WooCommerce can now sell those products through the TikTok app. This was announced on the WooCommerce blog yesterday. No details about the financial arrangement are public, but it's difficult to imagine a scenario where TikTok doesn't pocket a percentage of sales made through the app.
We don't bring this arrangement up to inform you about TikTok pursuing a new monetization strategy. This is something to talk about with your clients, especially if they're already advertising online. This is something new they can try. We'd be curious to hear about how it turns out if this is something any of your clients end up doing.
On that note, the first link we'll leave you with this week comes from TikTok. They just published a starter guide for businesses to help them create ads that will perform well on the platform. To follow that up, Hootsuite published How to Create a Social Media Budget: Breakdown and Tips yesterday. To make sure we're presenting a well-rounded perspective, we also recommend reading this Vox article about how Instagram (and social media in general) has ruined vacations. They even got the original travel celebrity, Rick Steves, to chime in. Finally, we have a LinkedIn article that explains why B2B marketers (a category that includes digital marketing agencies) should have a mobile-first strategy.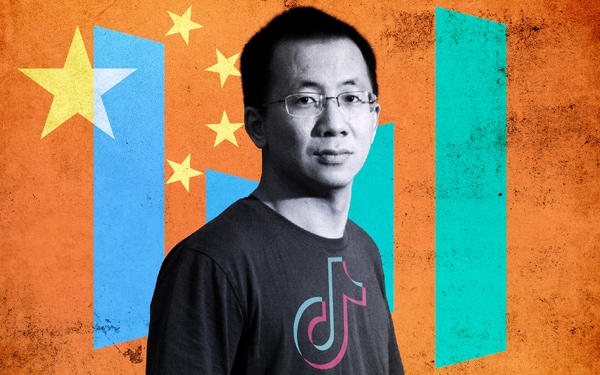 That's it for this week. Please know that we repeatedly fought the urge to spell out how stupid and destructive we think TikTok is while writing today's newsletter. Getting into our personal opinions kinda fell outside the scope of what we wanted to tell you about (but we suspect that the founder's mother had to think about other babies while she breastfed him). Have a great weekend and do your best to stay cool, especially if you live in Phoenix.