Hey folks. We hope you've all had a great week so far. If you're looking for an excuse to indulge yourself, you'll be happy to learn that today is National Milk Chocolate Day.
Elon Musk's decades-long obsession with the letter X bled into his Twitter acquisition this week, so we'd like to begin today's newsletter by observing a moment of silence for one of the most recognizable brands in the world. With Tesla problems getting so out of hand that Mr. Musk oversaw the creation of a secret team to suppress the complaints, you'd imagine that his focus would be elsewhere these days, but here we are. Twitter is now X.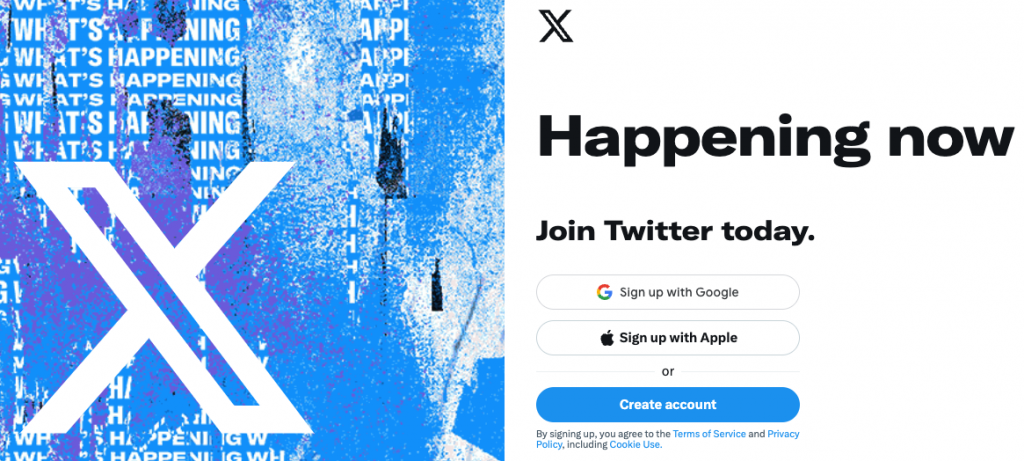 In fairness, Twitter doesn't seem to be completely dead. Not yet, anyway. You'll still see the website you'd expect if you visit twitter.com on a web browser, and x.com prompts you to "Join Twitter today" if you load it while not logged into an account.
What does appear to be dead is Twitter's bird logo. You know, the one that's on half the company trucks in the world, in the corner of millions of billboards, on countless business cards, and prominently featured in famous TV bits. It has been replaced by the letter X all over twitter.com.
We could spend the entire newsletter trying to document the rollercoaster that is Twitter's recent past. The trouble is, there are so many rapidfire developments that there's never enough time for any dust to settle before you start hearing about something else that doesn't make any sense. It's a firehose of insanity. Aside from this week's abrupt rebranding, the most notable Twitter (X?) news stories all have to do with bills and contracts. If you run a Google News search for "twitter unpaid bills," you'll get the idea.
If there's one thing Twitter doesn't need to worry about, it's Threads. Although the number of registered users rose by two million since last Friday, engagement on the app is close to nonexistent. The New York Times published an article yesterday that looked at how people used Instagram, Twitter, and Threads in July. Despite some initial Threads enthusiasm, the average user spent 60 minutes per day on Instagram, 29.3 minutes on Twitter, and 3.3 minutes on Threads as of July 24.
Over the past two months, four major social media analysis/management platforms studied Instagram to determine the best time businesses should post their content. Hubspot looked at 110 million posts, the Later Blog looked at 11 million posts, Hootsuite (kinda slacking by comparison) examined 30,000 posts, and Sprout Social looked at two billion Instagram engagements. That's a lot of data. Here's the problem: none of them reached the same conclusion.
Those studies don't give slightly different recommendations. The times they advise you to post on Mondays vary by an average of 5 hours. Hootsuite suggests posting at noon. Later advises you to post at 5 AM. Hubspot says that 7-9 PM is ideal. Sprout Social declared that 10 AM – 12 PM will result in the most engagement. The other days of the week have recommendations that are just as scattered.
Perhaps one of those studies is credible and the other three are bogus, but there's no easy way to figure out which one you can rely on. If there's any takeaway, it's that every business will need to figure out its best posting times via empiricism. Besides, they probably vary by niche. Your best bet is creating a spreadsheet and teasing out useful information over time.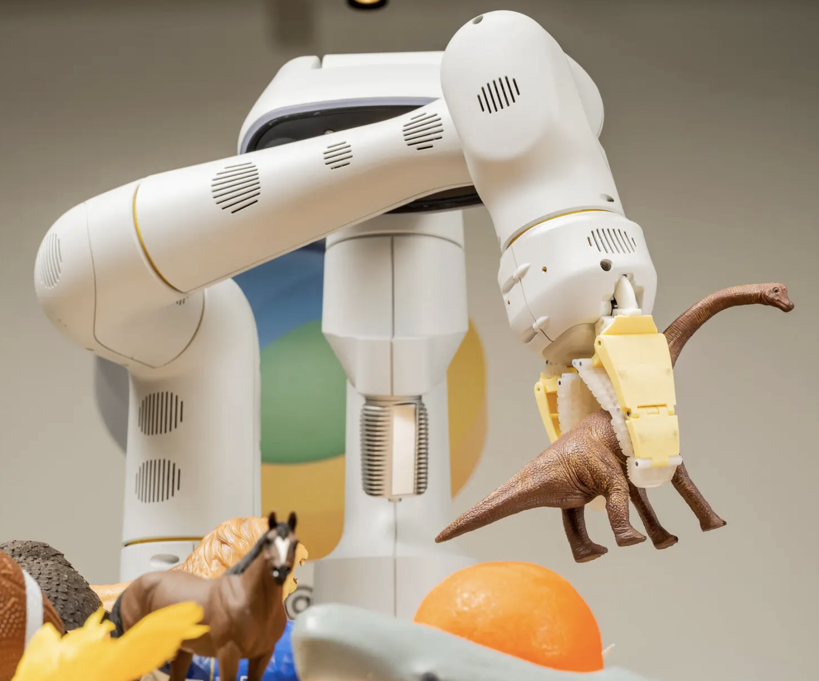 We'll end things with some links. Google's AI-driven robots are gaining capabilities by the day. If you look at the one-armed machine in the picture above this paragraph, it was prompted to "pick up the extinct animal." After analyzing the objects on the table in front of it, it grabbed a dinosaur. It wouldn't have been able to do that in May.
Google, Microsoft, and Meta reported Q2 2023 ad revenue growth earlier this week. We mention this for  the rising-tide-lifts-all-boats implication; there's an opportune digital marketing baseline right now. After six months in decline, Google's ad revenue is up 3% compared to last year. Meta reversed a 15 month downward trend and reported 11% growth on Wednesday. Not to be outdone, Microsoft laid its first-to-the-generative-AI-party cards on the table and reported record profits.
Finally, The Atlantic published an article yesterday that investigates the widespread skepticism that's shared by brands and consumers over TikTok Shop. It's a feature we wrote about last week that was initially tested in Indonesia. It then rolled out in the UK and made its way to the United States in November. A few brands have had success selling things through TikTok, but it's a mixed bag overall. A lot of customers are hesitant to give financial information to an app that has repeatedly lied about how much data it collects.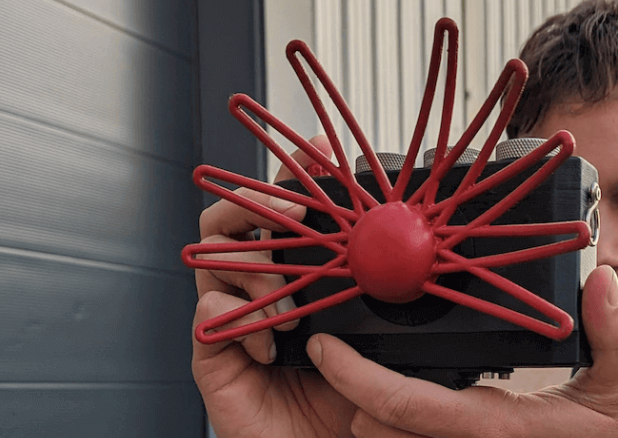 You know what? We have one more link. We've been wanting to mention the Paragraphica for over a month, but there hasn't been an appropriate time to do so. It's a "camera" without a lens that takes your location, the weather, and time of day into account to produce AI-generated images. It looks weird, but it's pretty neat. You can take a look at it here (and we can finally close that browser tab).
That's all for this week. We'll see you again in August, after this miserably hot month (especially in Florida) finally ends.