Hey, buddies. Stock up while you can if you're a fan of incandescent light bulbs. If you're in the United States, that is (most of Europe phased them out forever ago and will be banning fluorescent lights next month). Following a trend that began in 2007, the latest round of efficiency rules bans stores from selling anything besides LED or CFL bulbs unless you need a replacement light for an oven or a bug zapper (or a few other obscure use cases). We don't have anything against the environment. We just like the warm glow of traditional light bulbs more than the antiseptic illumination that more modern solutions offer. Amazon still has some of the good stuff for now.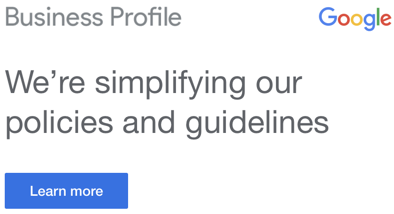 There's a lot to cover today, so we'll start the news the same way we began the workweek: with an email from Google. Every Google account managing a Business Profile (we surmise, anyway) was sent an email between 7:50 AM and 8 AM EDT on Monday morning. All GBP policies and guidelines are in the same place now. It's a good page to bookmark.
So far as we can tell, none of the rules were updated. They just made them easy to navigate by gathering them together. Need to know what content is restricted? Easy– it's the fourth link. Are you curious about which regions and countries are eligible for GBP locations (everywhere but Iran, North Korea, Syria, Sudan, Cuba, and Crimea; Google has to comply with the sanctions imposed by the US Office of Foreign Assets Control)? That's easy too: it's the fifth link.
The page that should be of the greatest interest to most of you is the second-to-last link: GBP third-party policies. They're about what you'd expect if you've never read them before. Don't claim businesses that aren't yours, don't withhold GBP ownership after parting ways with a client, don't make outrageous claims, etc. Policy violation consequences are spelled out too (account suspension is the most severe). You can read the policies for yourselves when you have time.

The reason we confidently said that no GBP policies had been updated is that Google often (although not always, maddeningly) makes a note towards the bottom of their support pages when something changes. The screenshot above this paragraph is related to product ratings and shows an example of what we mean. Anyway, in the same way that you can review businesses, Google also lets users rate products. The new rule says that you can't use generative AI for those ratings. Not after August 28, anyway.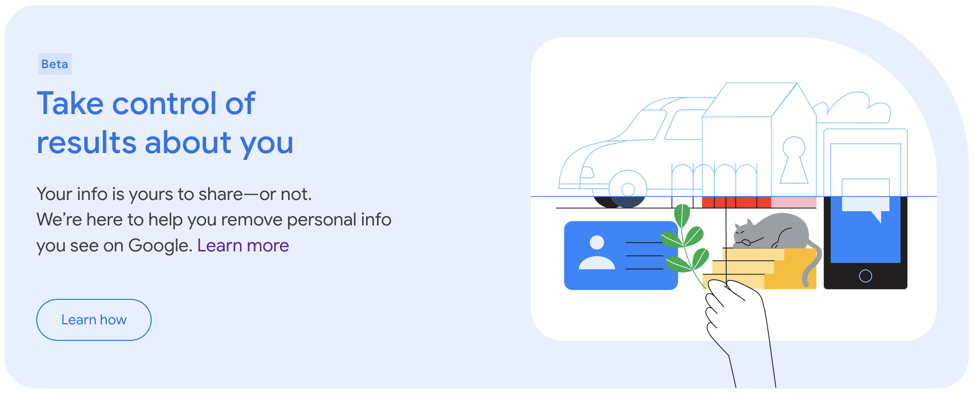 Google is also rolling out some new privacy features. A Results about you page now exists in beta form. It lets you petition Google to remove search results that have your PII (personally identifiable information). This includes your address and phone number, but also more sensitive things like account information or healthcare details. There's also a form for removing Search results that don't contain your PII, but are still about you. Google is less likely to oblige you in those cases, but still– the form exists.
The new privacy features were in a relatively obscure backwater of Google's blog earlier this week. Once you were there, you had to click on Product updates, then click on Search, then scroll down a bit to find it. As of this morning, it's now the main story when you load blog.google, the admittedly cool URL for their blog.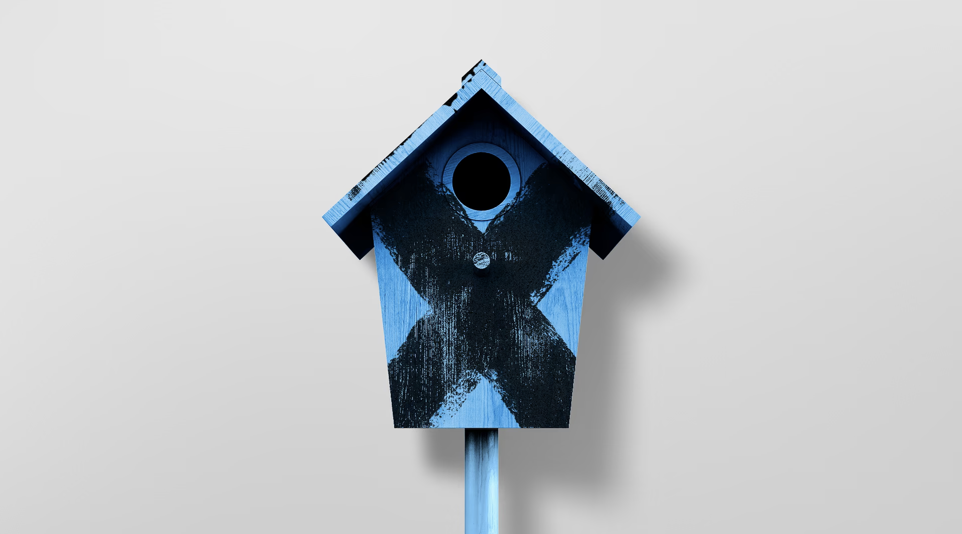 There were more shenanigans associated with Twitter's rebranding this week. A giant, flashing, unpermitted letter X sign was installed on top of their headquarters building for a few days. It's gone now. Nearby businesses and residents submitted 24 complaints about it. Twitter security denied San Francisco city inspectors access to the sign on two occasions. That was a gutsy move considering the fact that city officials were already upset over the removal of the original Twitter sign last Monday. No permit was secured for that and no safety measures (blocking off the sidewalk to shield pedestrians from debris) were in place.
We're probably not going to continue covering Threads unless something drastic happens. Talk about a flash in the pan. There was a one-week period when it seemed like Meta might be able to give Twitter a run for its money. It's technically still growing (the user count climbed from 119 million to 120 million since last week's newsletter), but all the evidence supports a scenario where people are downloading the app and forgetting about it after they scroll around for a few minutes.
All right. Time for closing links. A lot of projections over the past two years predicted that most of the world would be in a recession by now. This had a lot of implications for ad buyers (among plenty of other folks, obviously). The Atlantic published a column yesterday that looks into why the prophesied economic downturn didn't seem to materialize. It's called How the Recession Doomers Got the U.S. Economy So Wrong.
We know that many of you are marketing on LinkedIn. You may be interested in Hootsuite's 2023 LinkedIn Demographics That Will Shape Your Strategy guide. It was released yesterday. Here are some of the highlights: 60% of LinkedIn users are between 25 and 34; ads on LinkedIn reach 15.3% of all adults in the world; 40% of people aged 30-49 read news on LinkedIn; finally, 53% of U.S. LinkedIn users are high-income earners (which they define as people making $75k or more per year). There are many more statistical breakdowns in the guide that we didn't go over here.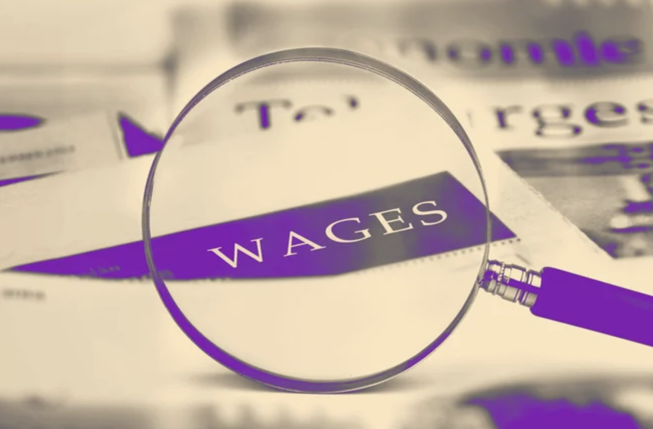 On the topic of salaries, Ad Age posted a salary guide for performance marketers on Monday. There's a paywall for that article, and accounts cost $170 per year. If you'd like to (legally) jump that paywall, you can click on a cached version of the article that they sent to Google for SEO purposes. Anyway, performance marketers are people who are familiar with platform partnerships, retail media, search and social, client relationships, and data and analytics. The salary range for this kind of position is $143,000 to $240,000 per year. Not bad, right?
That's all for today. We don't know where all of you live, but if it's anywhere near as miserable as Florida is this time of year, do what you can to stay cool this weekend. We'll see you next Friday.