Howdy, Vikings. It's June. We're roughly three weeks away from the first day of summer and the longest day of the year (unless you're in the southern hemisphere– you folks are coming up on winter and the shortest day of the year). Set a reminder to pay attention to how much daylight you get on June 21. It's all downhill from there (or uphill if you live where water drains the wrong way).
Before we move on, all of you should know that our CTO, Nate, will host another AMA on Wednesday. He will be explaining some of our new features before opening the floor to anyone who has questions about our software or local SEO in general. You do not need to be a Local Viking or Local Brand Manager user to attend. All you have to do is register here. It's always a good idea to show up– we've handed out coupon codes and other discounts that were only available to attendees in the past. Nate's also full of practical advice; it's worth asking him about anything that's been stumping you.
We'll get started with this week's news by telling you about two products on Google's chopping block (we really need a recurring things-Google-just-canceled section of this newsletter). Although it has a special place in our hearts, the first one isn't work-related. The second one definitely is.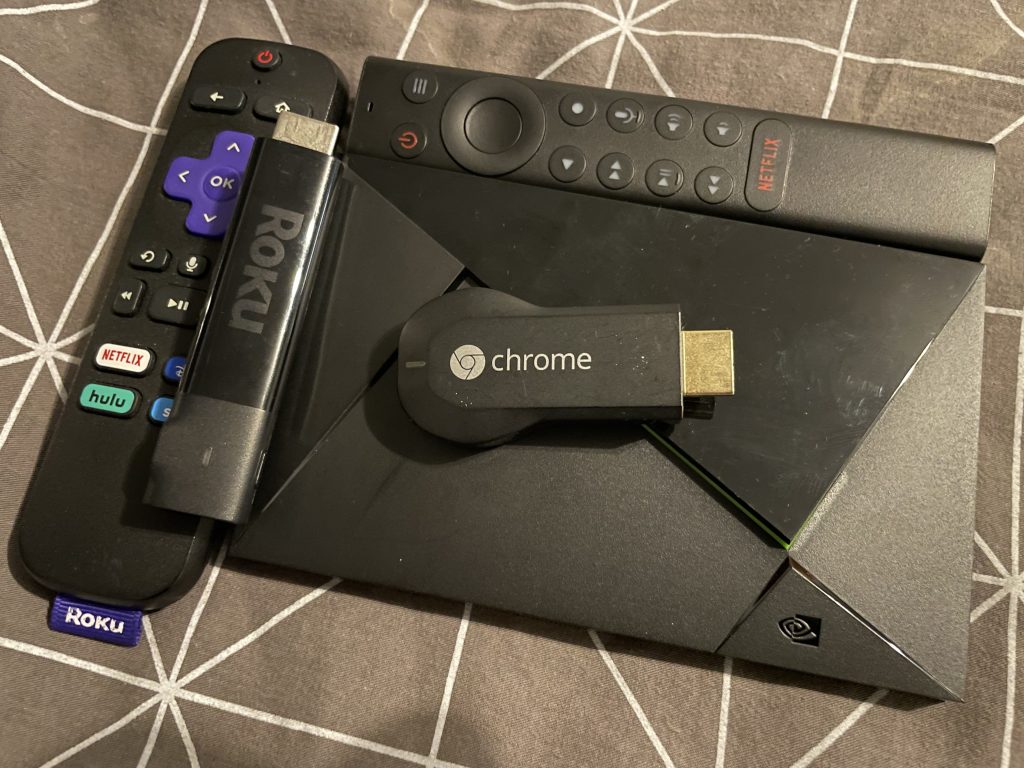 Google just announced that it's discontinuing support for the original Chromecast after ten years. This is devastating news for us because we regularly travel with one. We've grown into Roku people over the years, but Chromecast was our first love.
Despite the many ways video streaming has changed since the 2013 launch, Chromecasts are still useful. We've run into foreign TVs that wouldn't work with our Roku or Shield TV Pro no matter how many times we restarted everything or tinkered around with the menu settings. It's possible that a Fire Stick would've been all right, but Amazon hardware creeps us out–  they keep losing lawsuits for violating privacy laws (it was announced on Wednesday that they're paying a $25 million penalty for illegally keeping recordings of children, for example). Anyway, our Chromecast always worked on the TVs that refused to play nice with our other devices. We're sad to see it abandoned.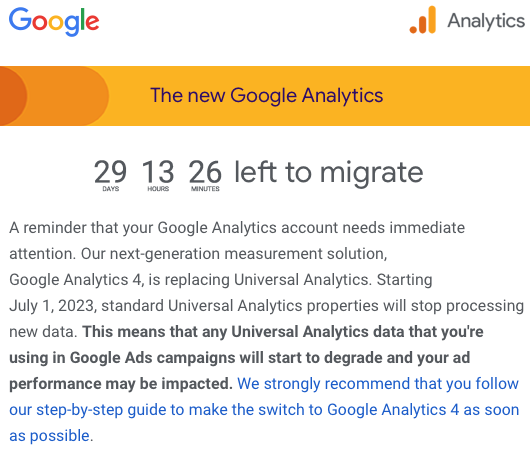 Google is also deprecating Universal Analytics (UA). The screenshot above this paragraph is from an email we received yesterday, reminding us to get our act together and transition to Google Analytics 4. UA will stop functioning altogether on July 1.
We hope all of you (and your clients) are set up on Google Analytics and know exactly what we're talking about. If you do need an explanation, GA is a free tool that Google offers to track website and mobile app traffic. You can create intricate reports with it too. Aside from some superficial interface stuff, one of the main differences between UA and GA4 is the fact that GA4 works with BigQuery, an analysis tool that was only available to large enterprises in the past.
If you haven't been using Google Analytics, you should watch this five minute video that explains what it is and what it can do. When you're ready to set it up, Google's documentation can walk you through it.

We know that many of you use Instagram for marketing. They published a blog post on May 31 titled Instagram Ranking Explained. It goes into the separate algorithms, classifiers, and processes for each part of the app: Feed, Stories, Explore, Reels, and Search. One of the stated purposes of the post is to "help creators understand how their content might be surfaced."
The blog post has too much information to adequately summarize here, but we strongly recommend reading it if Instagram is part of your marketing portfolio. This is the first time Instagram has given the general public insight into how it decides what to show to people when they open the app. Instagram also published Tips for Improving Your Reach on the same day. It's equally worthy of your time and attention.
We've got some especially good links to leave you with this week. First up, The Atlantic posted Online Ads Are About to Get Even Worse yesterday. It predicts a tsunami of low-quality, algorithmically generated advertisements in the near future. It also explains the conflicts of interest that tech giants like Google, Meta, Amazon, Apple, and Microsoft face when they use information they've collected about their users to target ads. Large language models like GPT-4 are intensifying these conflicts. It's not the fastest read in the world, but it is well-written and interesting.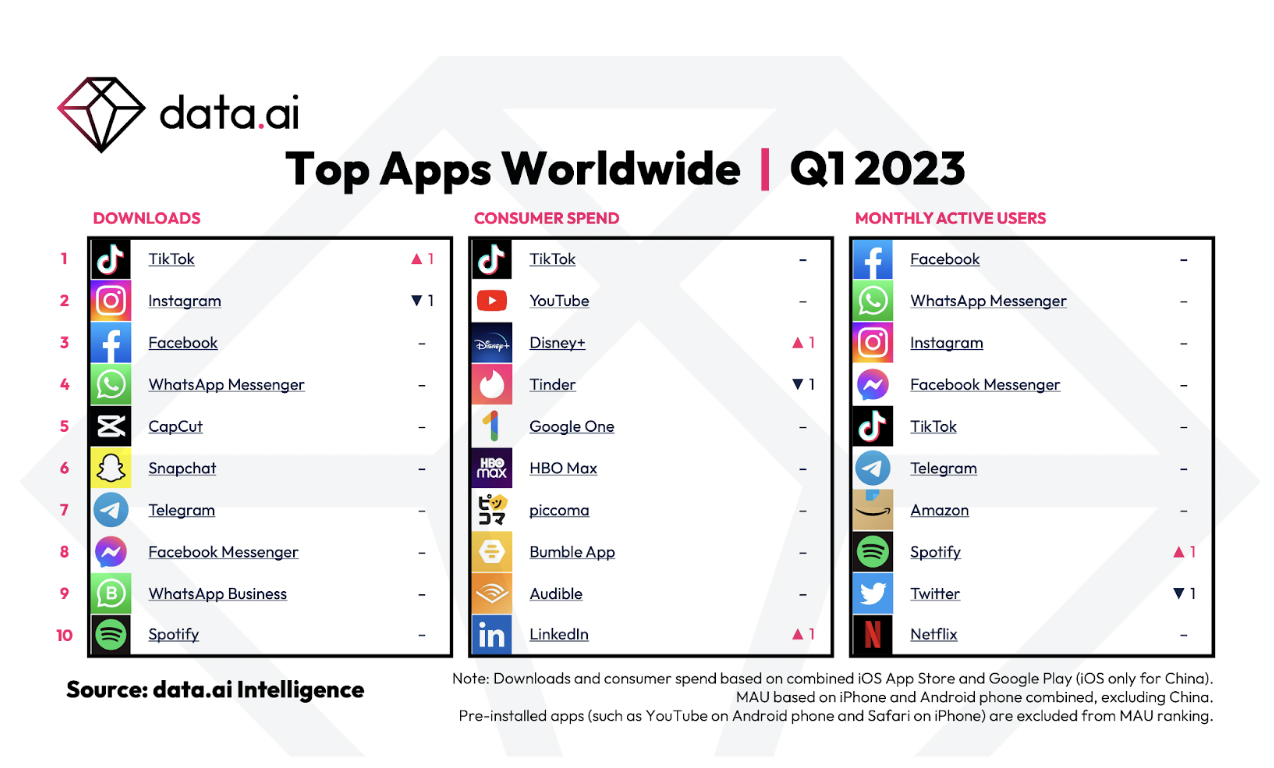 Next, we've got this article from data.ai that predicts heavy mobile app growth. The first three months of this year were the second-biggest quarter ever in terms of global app store spending ($33.9 billion). This is good news for those of you who dabble in the app world, because 2022 spending was down from 2021. Even if you don't publish a mobile app or advertise on one, you'll probably find the statistics in this article interesting.
Hubspot just published its 2023 State of Marketing Report. It's a 46 page PDF, but it won't take much time to read it from start to finish. Most pages have large graphics with only a few paragraphs of text. There are eight sections in the report about different big-picture subjects like email marketing trends, video marketing trends, and the biggest changes for marketing in 2023.
Finally, Google released the newest edition of their digital marketing playbook yesterday. It's a 31 page PDF that takes Google's new privacy & trust policies into account. The playbook has three steps for digital marketers: 1) build more meaningful customer relationships, 2) measure customer interactions accurately, and 3) activate insights to drive growth. There are six pages each for steps one and three. Step two gets thirteen pages. If you've never read (or even heard of) Google's digital marketing playbook, there's no time like the present to get acquainted with it.
That's it for this week. Remember to come to Nate's AMA on Wednesday. We'll see you again in seven days.