Hey, folks. While tons of newsworthy things are happening, especially in a New Jersey-sized country in the Middle East, the good news for us is that we barely needed to spend any time researching what to write about today because a major Google Maps update was announced yesterday. The reason that's good news for us is because we're taking advantage of inexpensive Costa Rican healthcare and have been anesthetized four times since last Friday, so we weren't able to spend much time reading marketing/advertising related news stories this week. We found some good stuff though.
Before we get into wider industry news, we want to reflect on the hard work we've done at Local Viking and Local Brand Manager since we overhauled our GeoGrid searches almost exactly a year ago. There are many small tweaks we made to improve the experience people have while using our software, but there are four big things we want to bring to your attention.
We've already mentioned the first one: our GeoGrid searching. We retooled the back end of our most popular feature to ensure that its accuracy is the best in the industry. We can confidently say this because we've run hundreds of searches to see how LV/LBM stacks up against the competition. We won't spoil anything right now, but we're actively working on a statistical analysis. We plan to get it in front of as many eyeballs as we can when it's ready, so be on the lookout for it.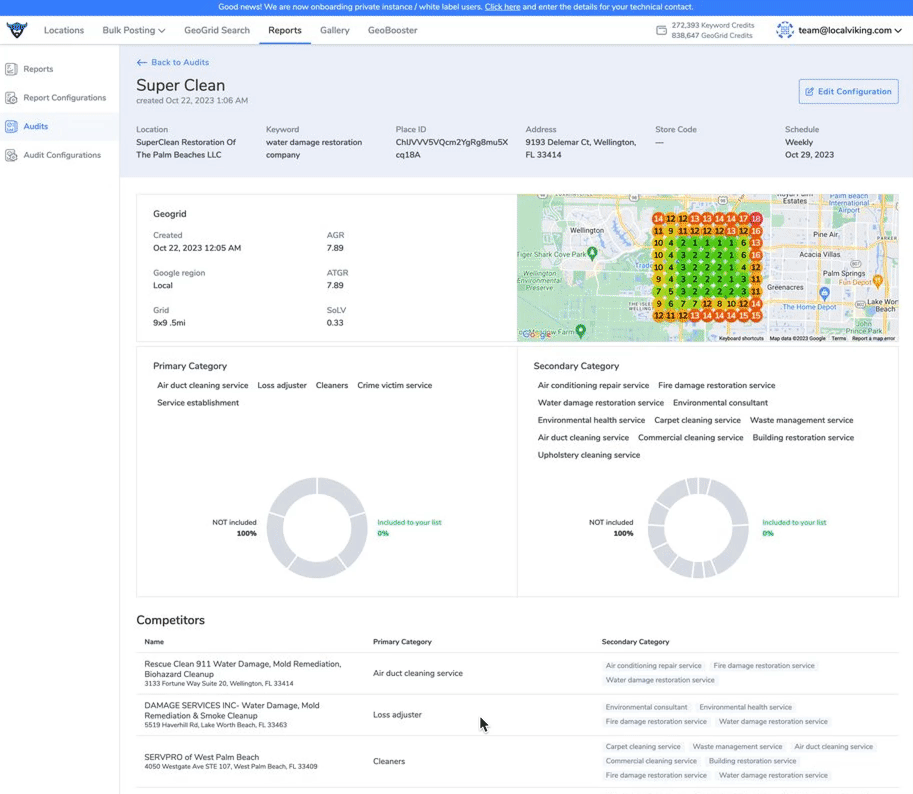 The second bullet point is the automated audits we made available to Local Viking and Local Brand Manager users months ago. They're great. The setup is simple: choose a business and a few of its competitors, then enter a search term. The audit you get covers reviews, posts, media, rankings, GBP categories, ZIP codes, PageSpeed, JSON-LD, GBP services, and more. We are actively developing this feature and you can expect more soon.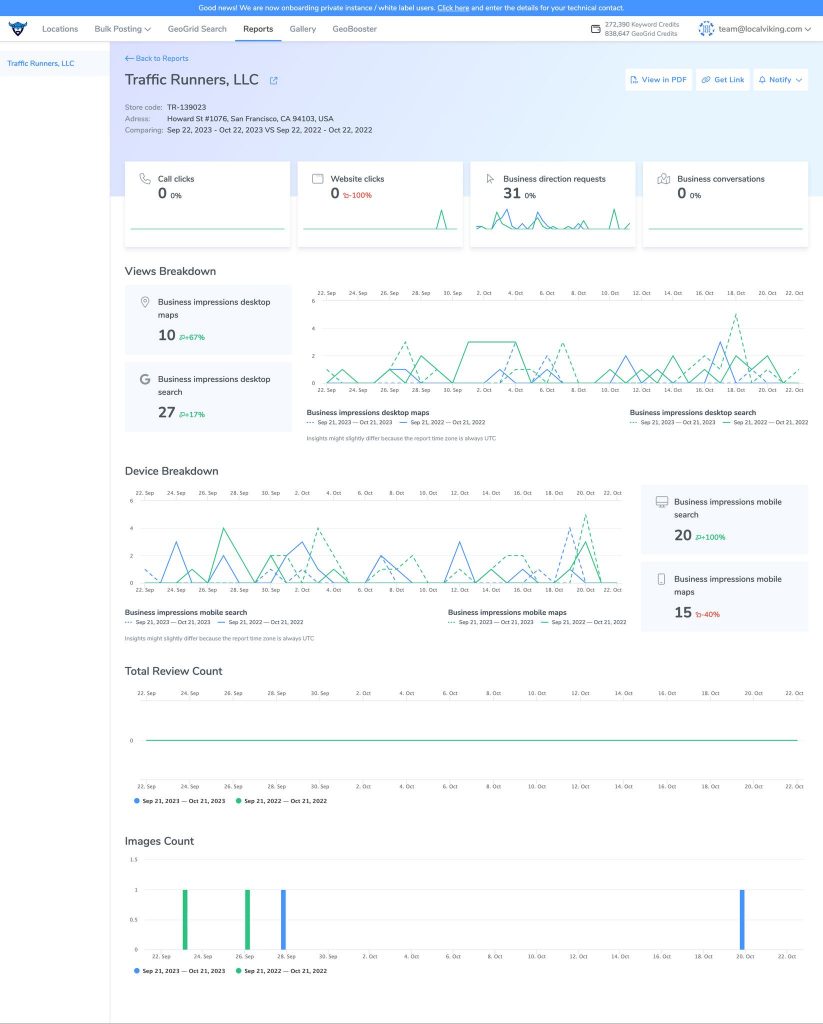 Number three: reporting. Our reporting was respectable from the get-go, but we dramatically improved the automatic reporting you can set up for you and/or your clients. Our new reports are a lot cleaner. See for yourself. There's one right above this paragraph.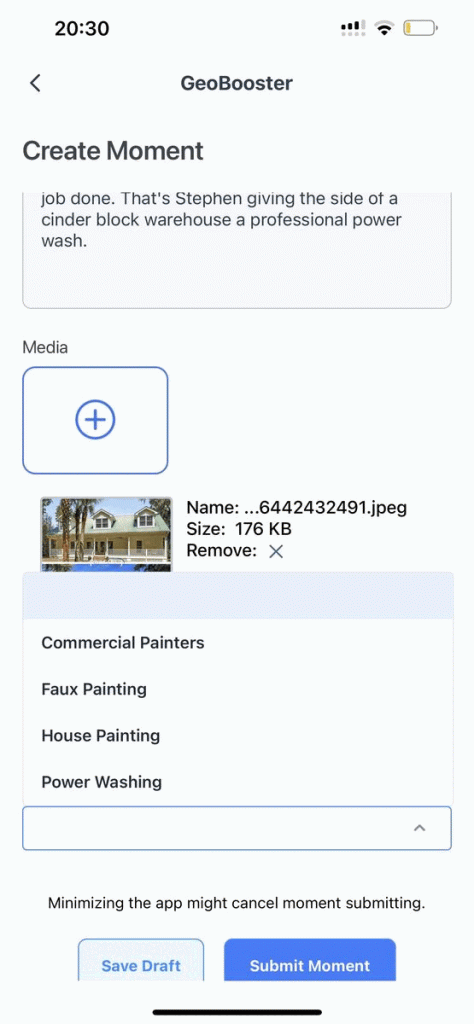 Last, but in no way least: GeoBooster. We are updating our mobile app (above) and website widgets (below) to version 2.0 next week. You should be reselling GeoBooster to your clients if you are a Local Viking or Local Brand Manager subscriber. We know this because we sell it directly to business owners and they love it. We don't know how to say this more clearly: you are leaving (a lot of) money on the table if you are not taking advantage of our mobile app. You can set up as many businesses as you want if you are one of our Pro users (or on an Agency, Enterprise, or Custom Plan). If you have a lower-tier subscription, signing a single business up for GeoBooster justifies that upgrade. Food for thought.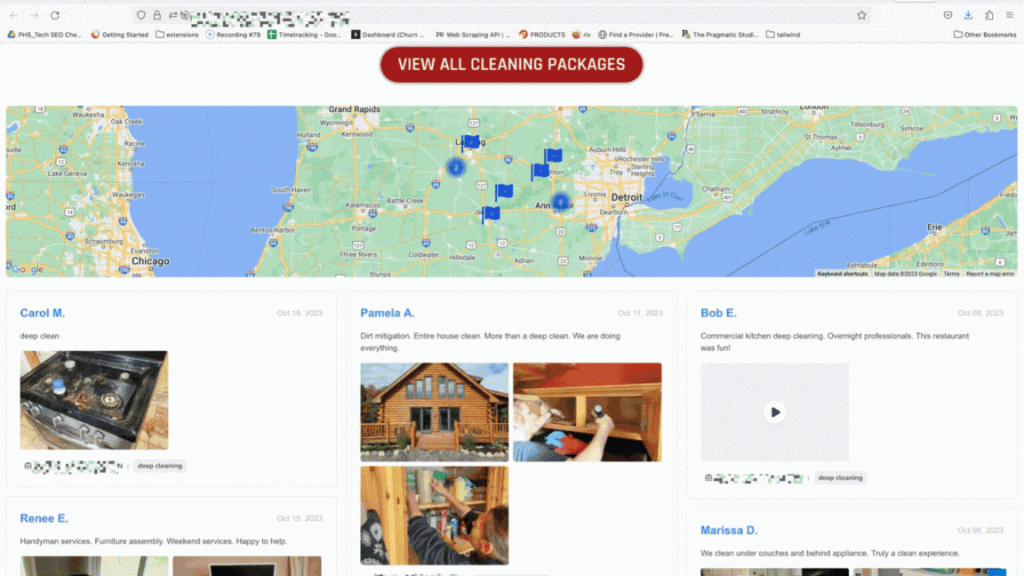 Barron's, a finance publication we've never previously referenced in this newsletter, released an article on Wednesday that looks at the performance of Alphabet (Google) and Microsoft stock prices. Both corporations reported more revenue than Wall Street was expecting from them. Share prices typically rise when that happens, but that only happened to Microsoft in this case. Despite both companies reporting strong growth in their cloud services, analysts are confident that Microsoft's better-performing AI capabilities make it a smarter investment than Alphabet.
We're bringing this article to your attention because it's easy for marketers (us included) to get tunnel vision. Most industry talk about generative AI has examined how advertising could fit into the flashy new large language models, or how to get ChatGPT to recommend the businesses our clients own/run when potential customers ask it to help find the best nearby roofer (to cite one of a million possible examples). We thought it was interesting to learn that the smart money (currently) thinks B2B cloud services are the most important theater of the AI war.
On the same day as the Barron's column we just linked to, Adweek published an article about the ways artificial intelligence is actively changing online search, so nothing in the last two paragraphs is meant to imply that marketing is an insignificant aspect of an ongoing online upheaval.
The article spells out three main ways search is evolving. The first way is dialog replacing keywords. This is pretty self explanatory: people can explain what they're trying to find out using natural language instead of search terms. The second way search is changing deals with trust overpowering relevance. The idea here is that people will find the responses they get from generative AI more trustworthy than the ranked lists of results that search engines curate for them. The third main way search is changing deals with marketers instead of the people doing the searching, and it can be summarized by saying creativity will replace optimization. In plain English, this means that website content in the near future will stop focusing on dense keyword stuffing that will help a site rank well and will instead contain personalized, engaging content that large language models will prefer.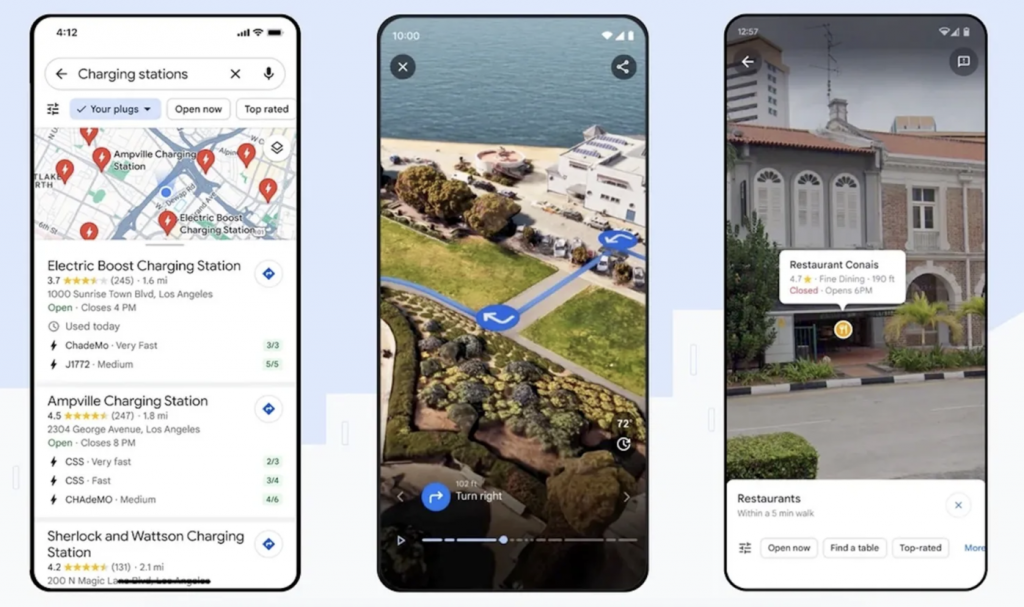 The last thing we have for you today is currently the top story on Google's Blog: Google Maps is undergoing a dramatic redesign. There are a bunch of new changes announced in the article and we recommend reading it. The color scheme is going to change (making it look more like Apple Maps, according to some). A ton of AI features are getting injected into the mobile apps, letting users gather information about products or businesses by pointing their cameras at any objects of interest. These features, along with many others, were announced yesterday.
The most significant part of the announcement is that Google is asking people to use Google Maps the same way they'd use Google Search. Two specific examples Google gives for how this would work are looking up "animal latte art" and "pumpkin patch with my dog" in Google Maps. Google's machine learning algorithms have been crawling all of the user-submitted pictures in Maps, so the results you'll get should match up closely with your actual search term. This animated GIF shows the "pumpkin patch with my dog" search and results play out from start to finish (the file size was too large to send with this email).
Google hasn't announced a date for when the updated version of Google Maps will be available. They just said that it's coming "soon." That could mean later today or in two weeks for all we know. We will of course say more about this update after we've had a chance to take a look for ourselves.
That's everything we've got for you today. Have a wonderful weekend.