Hola, amigos. Happy Cinco de Mayo.
We'd like to thank the folks who showed up for Nate's AMA on Wednesday. It was a good talk and we can confidently say that everyone who attended is glad they showed up.
We're doing it again on May 17 at the same time, 2 PM eastern. We've got some new auditing features for Local Viking and Local Brand Manager to show off. Our users will soon be able to get all kinds of insight into their competitors when they click into GeoGrid search results. Statistics about reviews, photos, and posts will be available; GBP titles, descriptions, and services will be there too. You'll be able to see the verification status of any location, the ZIP codes of all the businesses that rank for a given search term at a given latitude and longitude. You'll also be able to see things that aren't necessarily ranking factors, like wheelchair accessibility, but you'll be able to look at some of the characteristics of businesses that are doing well in local search so you can use that information to make comparisons. This is a pretty big feature and we're excited to share it with everyone. You can register for Nate's next AMA using this link.
Microsoft waived its waitlist for the new Bing search yesterday. It's still considered a preview product for now. The public hasn't been told when the officially-finished Bing will be ready. If you haven't gone for a scroll down Microsoft lane recently, you should go try it out. You'll need to download the Edge browser and create a Microsoft account if you want to appraise all the bells and whistles.
We've had Bing and Edge preview access for three months now. While that's nothing compared to the decades we've spent acquainting ourselves with Google Search, we feel like we've gotten to know Microsoft's new products well enough to draw some cautious conclusions.

Microsoft Edge is solid. That's not idle praise– there are 16 browsers installed on the computer this newsletter comes from. When we've used identical prompts to A/B test Edge's compose feature against ChatGPT, we've preferred Edge's output every time. Microsoft's generative AI is more context aware and content specific than what you can (currently) get from OpenAI. Our theory is that a live internet connection is what sets Bing and Edge apart from GPT-3 and GPT-4. ChatGPT draws on a fixed pool of text that's blind to current events.
Something worth pointing out is that we still reflexively use Google Search any time we need to look something up. When we do use Bing, it's usually after we take a moment to think about a complicated query ("oh yeah– let's try Bing"). Searching with Bing is becoming a less and less deliberate act as that lowercase letter b icon grows more familiar over time though.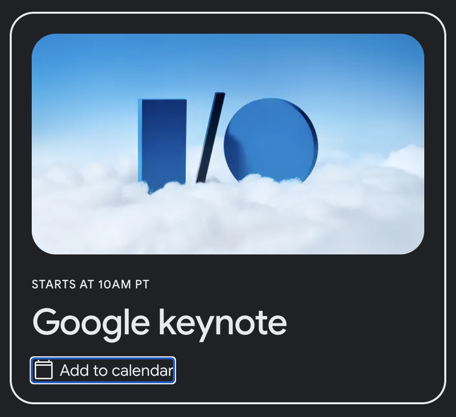 We should get some insight into Google's answer to all of Microsoft's recent hooplah when they livestream their annual I/O event on Wednesday. Their next answer, anyway. The first one was Bard, and it sucks. According to The New York Times, Google has a "radical" new search engine in the works that will coexist alongside the existing one that we're all accustomed to.
Like we mentioned last week, we'll be paying close attention to this year's I/O (despite the fact that we gave up trying to figure out the event's commemorative puzzle after ten confused seconds). Google Maps will be announcing some new functionality that will presumably be useful for digital marketers. Some pretty cool data visualization features were announced for Maps at the 2021 I/O, and reactive maps were announced last year.
So, anyway, we'll see how it goes. We're kind of in a holding pattern until Google I/O happens. We may not have had a chance to fully recap everything by the time we need to send out next Friday's newsletter, but we'll have a good rundown for you the week after that if need be.
Here are some worthwhile links. Hootsuite's got a guide of 13 proven SEO tactics that explains how you can optimize videos to rank well in YouTube search results. Paramount Plus just passed the 60 million subscriber mark (it comes free with a Walmart delivery subscription– that's how we got access), making it a surprise success by any definition. Gmail just adopted a verified blue checkmark system similar to Twitter's (or.. similar to the one Twitter used to have– we're not totally sure what's going on over there these days). This will help people figure out if the emails in their inbox are from impersonators or if brands like PayPal or Google are genuinely trying to contact them. This checkmark system piggybacks on Google's Brand Indicators for Message Identification (BIMI) system. Finally, the FTC is trying to stop Facebook from monetizing any data related to US users under the age of 18.
Have a great weekend. Don't forget to register for Nate's talk on the 17th. We'll see you again next Friday.