Hello, everybody. So many splashy things happened this week that fitting all of them into a single newsletter would be a challenge under ideal conditions. Today is far from ideal. We're rushing to put this email together because we've spent the past few hours on the stupidest call in the history of Zoom.  Every attempt we made to end the call wound up prolonging it and somehow making it worse. It was like quicksand.
On that note, it seems like half the shows we watched as children had quicksand episodes. Did all the directors on earth just forget about how valuable it is as a dramatic device? Perhaps this isn't pertinent to a marketing newsletter. We'll, uh, worry about this later.
To (really) get started, we need to give all of you a link for Nate's upcoming AMA on Wednesday, March 22 at 2 PM EDT/11 AM PDT. The one in last week's newsletter didn't work. This one does.
Nate will be going over a soon-to-be-released auditing feature that will complement our GeoGrid searches. Local Viking and Local Brand Manager users will soon have access to all kinds of information about the businesses ranking for a given search term: their primary and secondary categories, how many images they're posting and how often, the state of their Q&A sections, how many reviews they have and how frequently they come in, how often they post, and so on. We'll essentially be gathering all of the insights Google offers and laying them out in a compact way, giving you tons of useful information at a glance.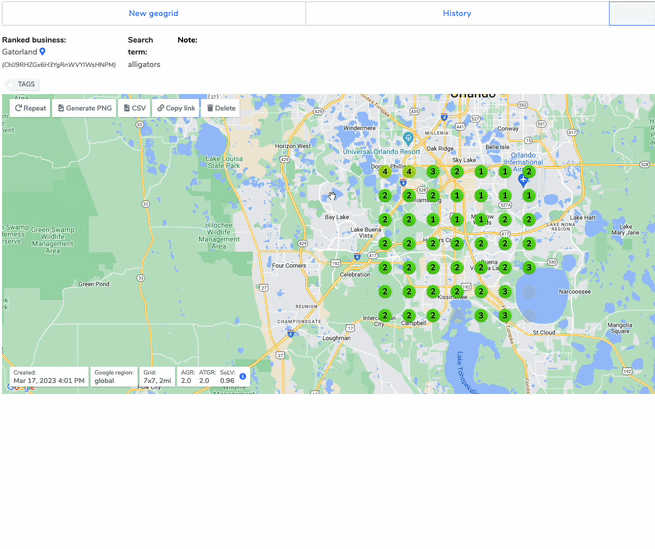 If you weren't aware, our GeoGrid searches already provide you with category information. Click on any GeoGrid search result node and you'll see the categories listed next to all of the ranked businesses. The categories are a recent addition, but they're more of a sneak preview than a standalone feature. Nate will be serving up the whole enchilada on Wednesday. We hope you'll join him.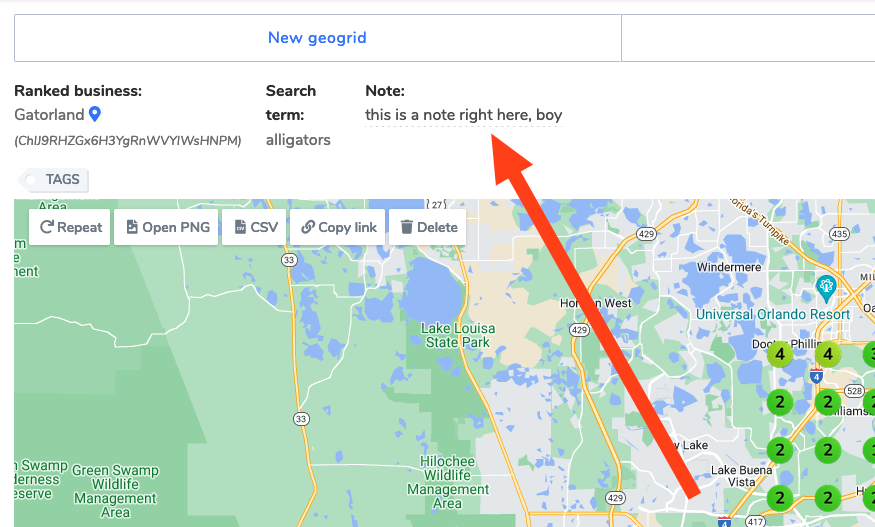 Before we move on, we felt like it was a good idea to make you aware of another GeoGrid feature that almost no one uses: notes. Click "Note:" above any live GeoGrid search result to jot something down. You could make a point to remember that you had your ads disabled for two weeks before the search ran or communicate something to another member of your team. "Take a look at how well Joe's Mobile Car Wash is ranking in the northeast part of town. Let's audit his GBP location later."
As far as the non-Local Viking part of the internet goes, it seems like we are very much in the uptick part of the AI S-curve. Google announced that it will be adding generative AI to its suite of Workspace platforms on Tuesday. This includes Docs, Sheets, Google Meet, Gmail, and Slides (among others).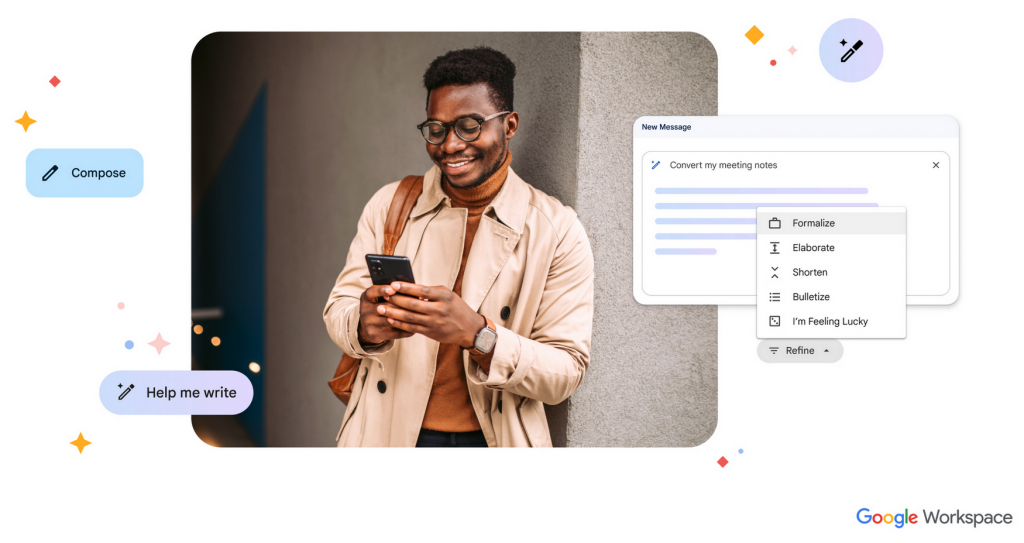 All of the new Google Workspace features look dope AF (that means "and fun," right?). The Google Meet AI stands out to us because it will take notes during meetings. If you're not the designated notetaker of your regular calls, maybe you'll think Gmail's ability to give you bullet-point summaries of long messages (or ongoing email threads) is the best new feature. We don't really have enough time to go over everything Google is pumping into its wildly popular applications, but you can check out the announcement post on the Workspace blog if you want to read more.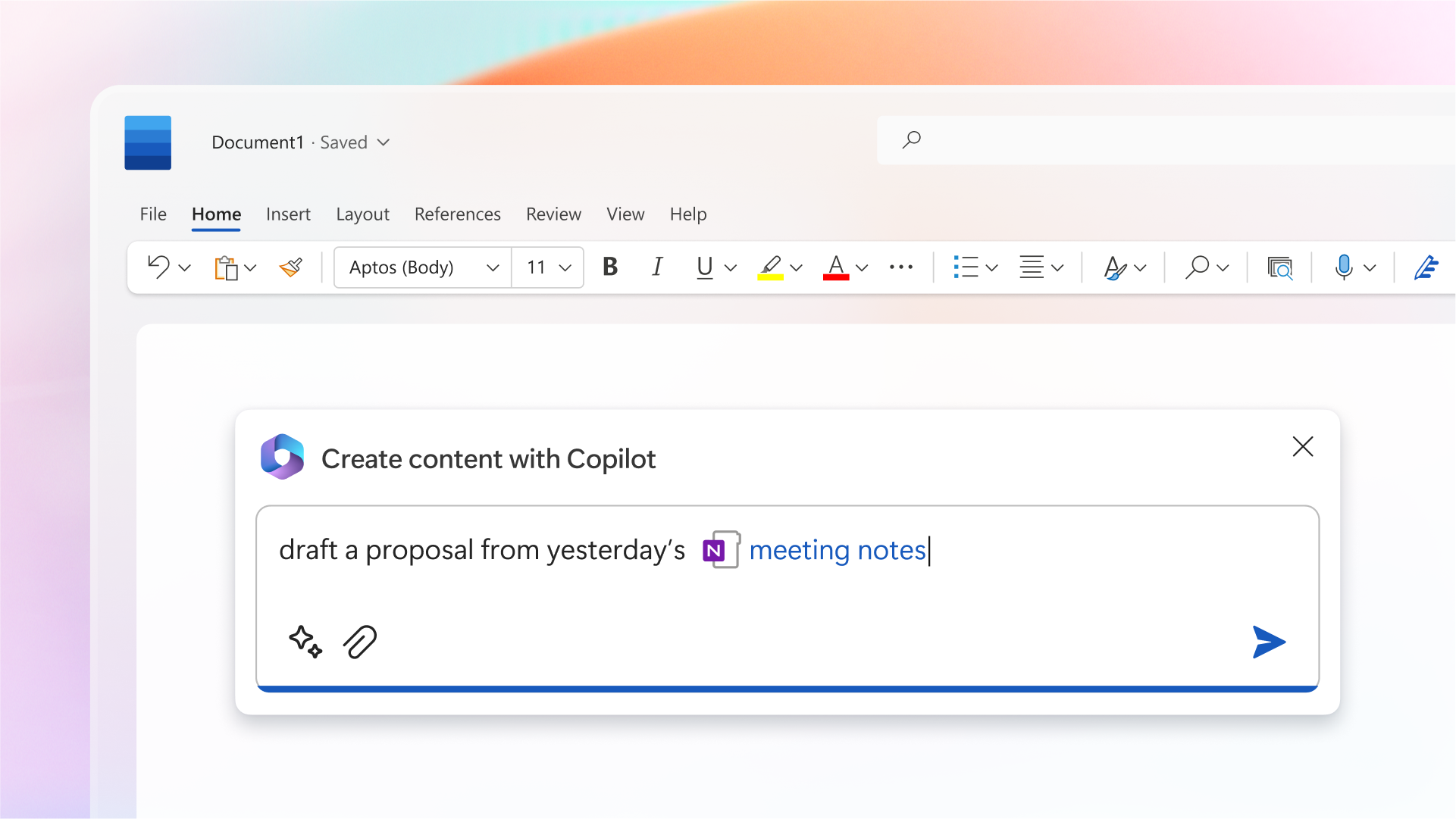 You may not have heard anything about these Google Workspace upgrades because all of this groundbreaking new functionality was announced on the same day GPT-4 came out. As if on cue, Microsoft promptly one-upped Google by announcing Microsoft 365 Copilot, offering basically the same feature set for all of its Office applications. Microsoft will (of course) be using OpenAI's popular and proven generative AI whereas Google's AI is currently so questionable that its unveiling knocked $100 billion off of Alphabet's value.
It's not just GPT-4 or Google's upcoming BARD AI that made waves this week. Other large tech companies like Facebook and Amazon are making significant contributions to the landscape as well. Even nation-states are in the mix– the UK government just designated over a billion dollars to go towards the creation of BritGPT.
Next week's newsletter will have comprehensive breakdowns of everything going on with the major AI projects and how you can use them to help you with marketing. We would have loved to give you more detail today, but it's just not in the cards (our internet is currently down and we had to go into the woods to get a hotspot signal; we've seen bobcats out here in the past). It's one of those days.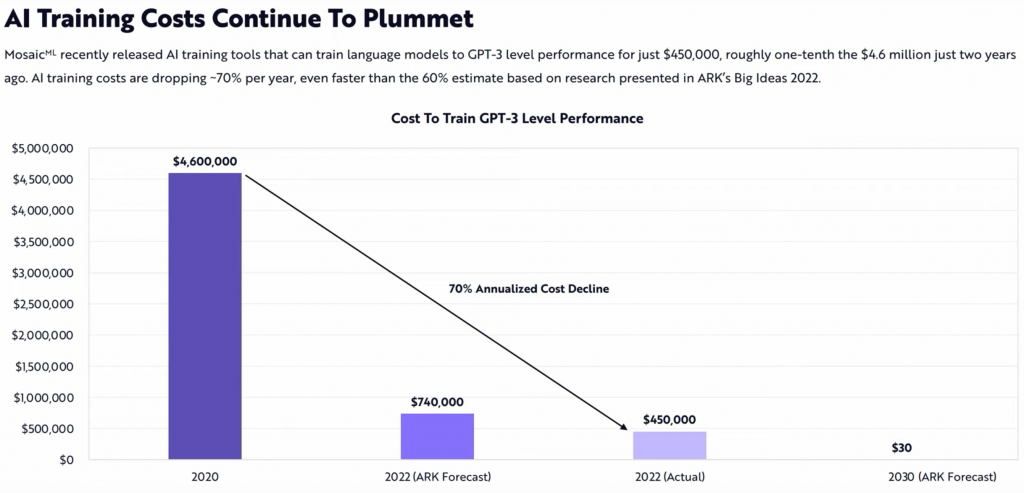 We'll finish up with our signature flurry of barely-any-context links. Twitch just got a new CEO, Dan Clancy. Twitch's streamers are uneasy about Mr. Clancy because he's perceived as a plant from Amazon, Twitch's parent company, whose sole focus is extracting as much extra revenue as possible from existing viewers (as opposed to growing the platform). Also, we've got a minute-long Bloomberg video that explains how TikTok is running out of ways to avoid a ban in the United States. Finally, if all of these AI projects interest you, we recommend a ten-minute video that discusses Alpaca from Stanford University. The headline here it is that the team came close to replicating GPT-3 with a $450,000 budget. That's… nuts.
We apologize for the tardiness of today's newsletter. We look forward to seeing you at Nate's AMA on Wednesday. Have a stupendous weekend.