Greetings, everybody. We're going to start this week's newsletter with a rumor. GPT-4 might be coming out next week. That's according to Dr. Andreas Braun, the CTO of Microsoft Germany (someone who would know). He casually mentioned it during a presentation yesterday. To put this in context, ChatGPT is based on GPT-3, released in June 2020.
One big way that GPT-4 is going to differ from GPT-3 is that it will be multimodal. This means it will deal with more than just text. You'll be able to prompt it with images, sounds, and videos. You could input a YouTube link and ask it to tell you all of the audio tracks contained in the video, for example.
We want to make it clear that there hasn't been an official press release or anything. Dr. Braun could've had his dates mixed up or he may have played a role in postponing GPT-4's release by mentioning it when he shouldn't have. In any case, it's becoming clear that it will be available sometime soon (there were people expecting it to go live last summer). We'll keep our eyes peeled.

In the world of Google, local services ads expanded to 21 new types of businesses on Tuesday. You can see them in the graphic above this paragraph or read Google's blog post about it. They're now available for over 70 verticals in total. You can take a look at many of the others below.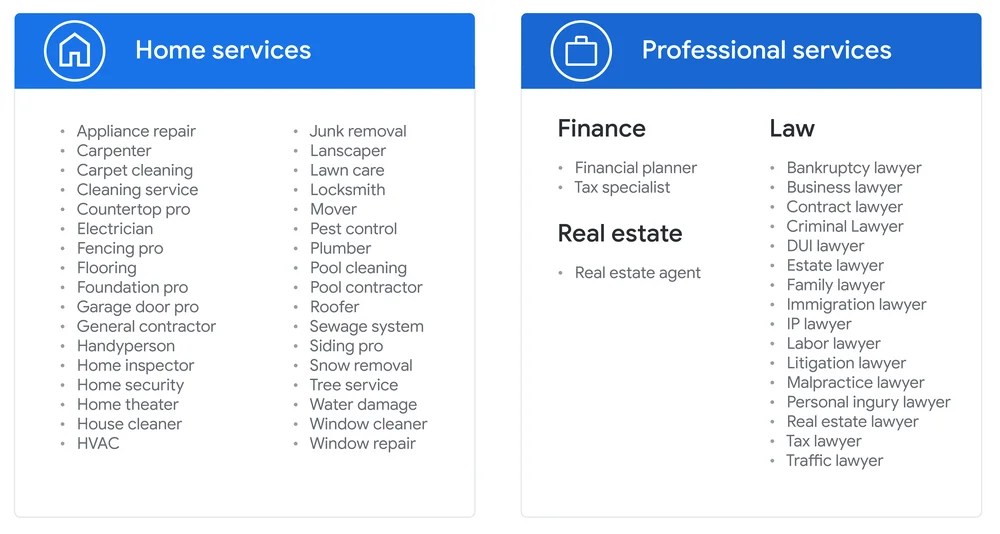 Like all Google advertisements, these allow you to move a business to the top of search results. Most of you reading this newsletter are associated with marketing agencies who pledge to get your clients to the top of search results organically, but that's going to be harder in some cases than others.
If you have a new client who isn't ranking for, say, plumbing in Pittsburgh (or Adelaide, or Winnipeg, or Manchester, or.. any other city you've heard of), you're going to be duking it out with businesses that have been ranking for years. It might make sense to place some ads while you fight that uphill battle. The main thing your clients care about is making more money. How you make that happen is usually completely unimportant to them.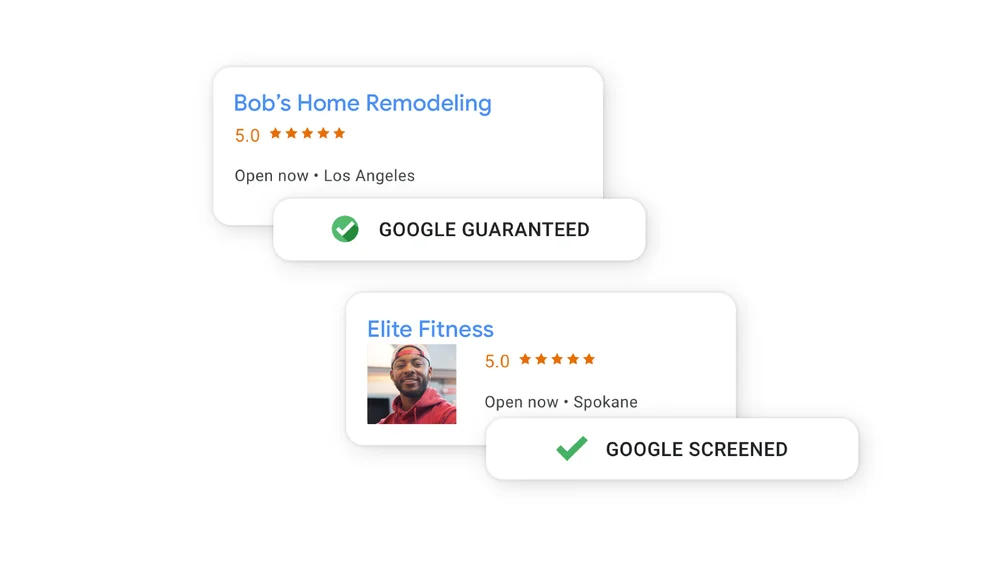 You can actually go through a screening and verification process that will allow you to place a Google Guaranteed badge on your ads. The badge guarantees that the advertised business will do a good job. Google will reimburse unhappy customers up to $2000 in the US or Canada, €1500 in most of the EU, £1500 in the UK, and ₣2000 in Switzerland. There's a license verified by Google designation you can apply for as well. The type of business you want to advertise will dictate which badges you can apply for.
We've never heard of an agency that will turn a client away because ranking them will be tough. If you've never tried any of these ads before, they're probably worth experimenting with. You can give your clients a lot of credibility by going through the badge application process. It's just a thought.
A few more things before we wrap it up. Our CTO, Nate, will host another AMA on Wednesday, March 22. He's going to be talking about our upcoming automated auditing functionality. As always, you'll be welcome to ask any questions about local SEO when he's done with his presentation. You can register here.
We don't really know if any of you are advertising on TikTok. If you are, you might be interested in learning that they're now sharing which keywords have the best-performing ads. We also have a step-by-step guide for any of you who want your Instagram accounts verified. Finally, Meta is currently developing "a standalone decentralized social network for sharing text updates." We're not exactly sure what that means, but you can read about it here if that sounds interesting to you.
Have a great weekend. We'll see you next Friday.