Hey folks. OpenAI released ChatGPT for iPhones and iPads (direct download link) last night. The app itself is free, but you'll still need to sign in with your OpenAI account (or an Apple, Google, or Microsoft account that you're willing to link with OpenAI). The iOS app syncs all of your previous chat history. It also supports OpenAI's Whisper speech recognition model, meaning you can verbally ask it questions instead of typing them out.
A few things worth knowing about the app is that it's currently only available to US residents (or people connecting to the internet through a US VPN). Other countries will be given access in the next few weeks, although OpenAI hasn't said which ones yet. There is currently no Android version, but it's in development.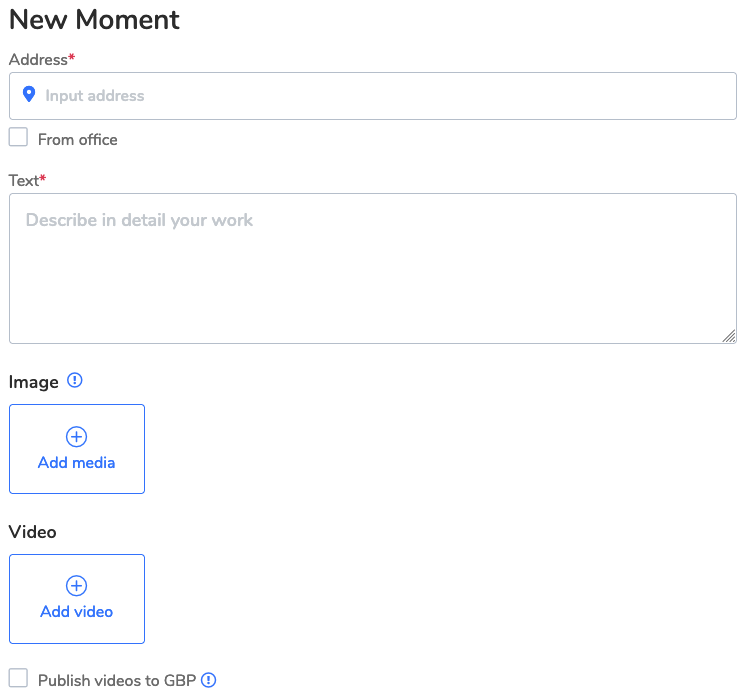 Here's the thing. ChatGPT on the iPhone is only the second-biggest mobile app news we have for you today. The real story to pay attention to is GeoBooster, our mobile app, adding video support.
Up until now, GeoBooster gave you and your clients a streamlined way to post captioned pictures to your Google Maps listings, social media pages, and websites. There really isn't a faster, simpler way to feed Google the kind of content that rubs its ranking algorithms the right way. You can now attach ten pictures and five videos to each one of your GeoBooster Moments (our in-house term for posts).
Anyone interested in the new features that Local Viking and Local Brand Manager have recently released or are about to release should consider signing up for an AMA with Nate, our CTO, on May 31. We've got some automatic auditing functionality that will be a standard part of our GeoGrid search results from now on. That's going to be the focus of the next talk. All attendees will be welcome to ask any local SEO questions after Nate's presentation ends. You should come. You can register for it here.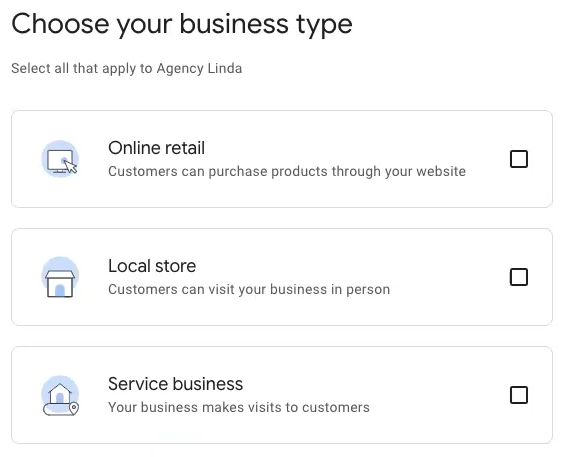 In other news, we ran into something surprising while registering a new Google Business Profile a few days ago. In addition to the expected local store and service area business types, Google gave us a third option: online retail.
This may not be news to some of you. We don't register new GBPs every week or anything, so we can't say for sure how long the online retail business type has been around. We don't know if it's a choice for all business categories. All we can say for sure is that we encountered it and thought it was reasonable to pass the information along. We searched for news and Google's documentation about this and came up with jack squat.

We linked to the Google I/O 2023 keynote last week. That video is two hours long and we didn't exactly describe it as being worth your time. We don't blame anyone who didn't watch it. Since then, Google put together a ten minute distillation of the entire event. It's all killer, no filler. You should check it out.
Last week's newsletter mentioned in passing that YouTube was reportedly blocking ad blockers. We wanted to follow up on that because the stub of an article we linked to was one of our most-clicked links of all time. A Reddit post from May 10 contains the first mention of YouTube's latest revenue optimization technique. A Google spokesman has since confirmed the new approach by saying "We're running a small experiment globally that urges viewers with ad blockers enabled to allow ads on YouTube or try YouTube Premium. Ad blocker detection is not new, and other publishers regularly ask viewers to disable ad blockers."
This really shouldn't be something to get too worked up about. Yes, YouTube makes a lot of money. It also spends a lot of money streaming videos to billions of people everyday. Besides, blocking ads is kid's stuff. The real boss move is bypassing paywalls while you're browsing the internet. There's a legal way to do it.
News sites want their articles to appear in search results, so they disable their paywalls for Google's crawlers. Google's crawlers cache a copy of every one of those pages. There are extensions for both desktop and mobile browsers that surface the cached, unpaywalled version of any given page for you. Take a look at the Bypass Paywalls Clean browser extension for Chrome or Firefox (or both, depending on your browser lineup) if this is something that interests you.
Something else you should be aware of is the fact that Google is going to start deleting Gmail accounts that haven't been used in at least two years. This will begin in December. Google says they're doing it to address security threats. If you have any accounts like this that you don't want deleted, you can keep them alive by signing into Gmail or any other Google service, like YouTube or Google Drive. Downloading an app from the Google Play Store will do the trick as well. The New York Times has an article about this.
As far as other stuff going on, there are some TikTok creators in Montana who are putting together a lawsuit to halt the state-level ban of the platform that went into effect on Wednesday. Hubspot put together an internal link-building guide. Despite all the uproar that surrounded Netflix's announcement of an ad-supported tier six months ago, it now has five million subscribers and is still growing. Finally, Hootsuite just published The 2023 Guide to Social Media Reputation Management for brands.
We've recently been looking up holidays that fall on the dates we send our newsletters out, causing us to overlook Mother's Day last week. Happy belated to all the moms out there.
On that note, today is International Virtual Assistants Day. Throw your VAs a bone. A $25 bonus would be a not-insignificant windfall for most of them. Besides, any bonuses you pay are tax deductible (in the United States, at least [according to Bing]).
If you don't feel like celebrating IVAD, it's also Hepatitis Testing Day. May 19 has something for everyone.
That's all for this week. Don't forget to sign up for Nate's AMA on May 31. Have a great weekend.