You can now post across as many of your locations at once with the Local Viking Multi Location Posting feature.
To use the Multi-Location Post Feature, login to your account and click into any of your active locations.  From your active location page, click the 'New Post' drop-down: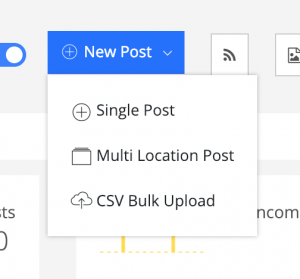 If you want variation in your posts, simply use the Spintax option when entering your post content.
In the Multi-Location Post interface, you will see a 'Locations' dropdown with all of your enabled locations: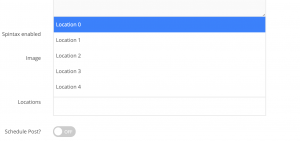 Your post will be scheduled (or immediately posted) to all of the locations that you select.